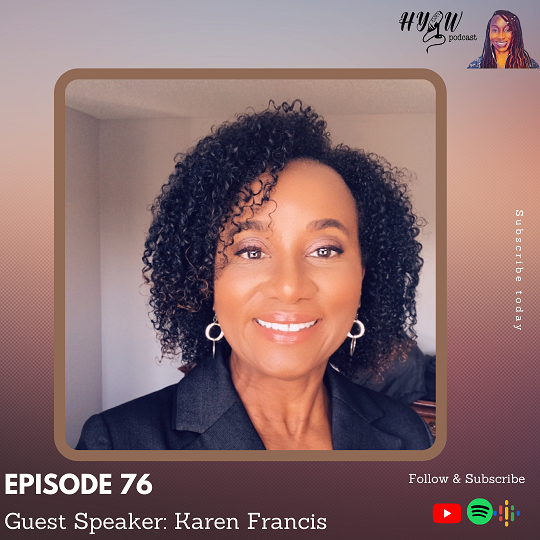 Welcome!
I am delighted to have you join us today!
Please allow me to introduce Karen Francis is an honours graduate of McMaster University, and also holds an honours certificate in Financial Planning from Centennial College. An insurance and financial advisor since 1996, Karen specializes in providing affordable solutions focused on living; because it doesn't matter how much you want to save, if you don't live and keep your health. Her goal is to create and strengthen the financial security of her clients within an approach that recognizes the need for total wellness: financial, physical and spiritual.
In this episode we discuss some of the following:
What is Cancer Insurance?
Discover the difference between Critical & Cancer Insurance.
Discover common myths of cancer insurance,
You can find Karen Francis through her website at https://www.lifelinecoverage.com/
Share with someone that needs to be inspired and empowered. 
Don't forget to like, comment, and subscribe.
Best Health, 
Mo Akins